3 Best Locks for Vacation Rental 2022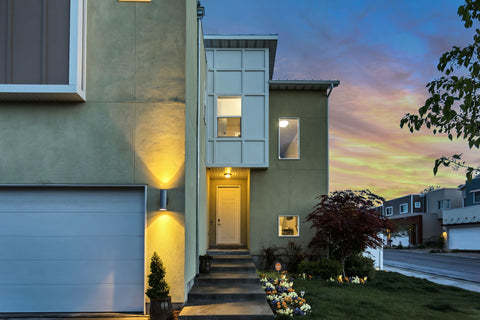 More and more homeowners rent their houses to increase economic opportunities.
It's a good choice for you to earn extra money. But at the same time, you might risk your property.
It's necessary to provide high-quality security for your vacation rental. Not only do you have to protect your property, but also your guests need to be safe.
As the first line of defense, the entry door lock should be the start point to enhance your vacation rental property. A high-quality door lock will protect your house like a guard.
What kind of entry door lock to choose for vacation rental?
There are so many choices on the market. What's the best option?
Keyless entry door lock
Buying a smart door lock for your rental house is a good solution. It also makes your rental life easier when protecting your belongings.
If you are still not sure whether to switch to keyless entry, let me tell you the differences between traditional door locks and keyless door locks. 
With traditional door lock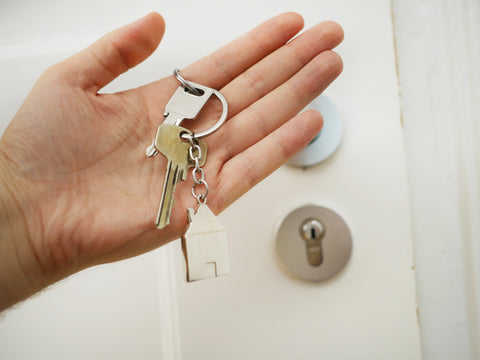 Convenience: You need to give and take back your keys when every guest arrives and leaves. This takes up too much time.
Paying someone to wait for guests seems to be a good idea. But have you calculated the cost? It is not worthwhile. Hiding keys nearby the door will put your property in danger. Never do that.
Security: The lock cylinder of traditional door locks is more likely to be damaged. Experienced thieves can easily open your door without the key.
With keyless door lock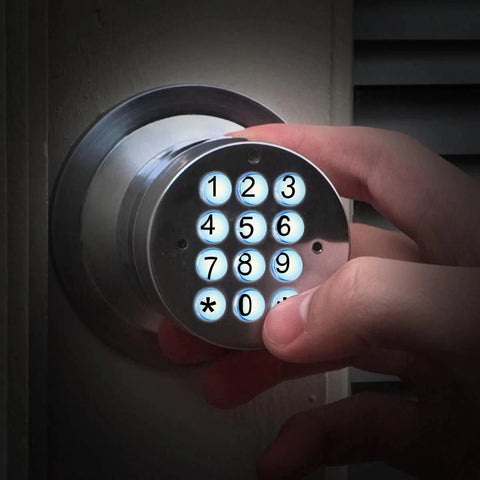 Convenience: Keyless door lock allows homeowners to keep several sets of access codes at the same time. There is no need to meet guests face to face. Just create the code any time you are available before the guests arrive and send it to them by message.
Security: With a harder mental lock cylinder and safer security delicate structure, a keyless door lock can better protect your house, making it more difficult to get damaged.
Without keys, there is no need to worry about your keys being stolen or copied by others.
The 3 best smart keypad locks for vacation rentals – signstek.com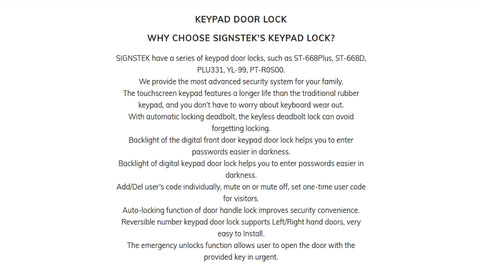 Most keyless door locks are much more expensive than traditional ones. Don't give up your house safety improvement. Signstek offers you cheap keypad entry door locks of high quality.
All Signstek's door locks are easy to install and set up. They come with instructions, and we also provide videos and blogs that help you to start your new locks.
Signstek's YL-99 Digital Keyless Door Knob Lock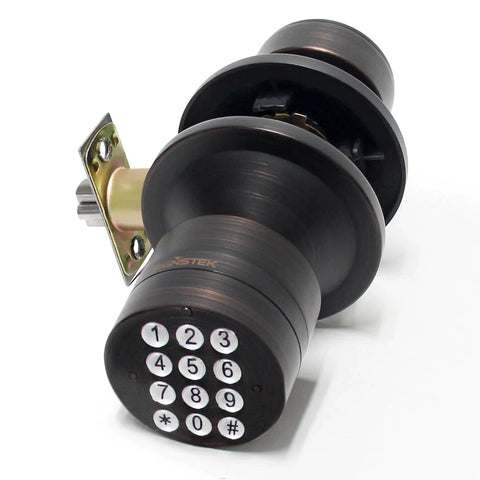 The more cost-effective option. It only costs $52.99.
Rated by BESTREVIEWS as 5 Best Keyless Entry Door Locks, Signstek's Electronic door locks are secured.
With the YL-99 Keypad door lock, you can set 9 user codes and each set of codes can be up to 15 digits, protecting your codes from peeping.
Signstek's PT-R0S00 Electronic Keyless Front Door Lock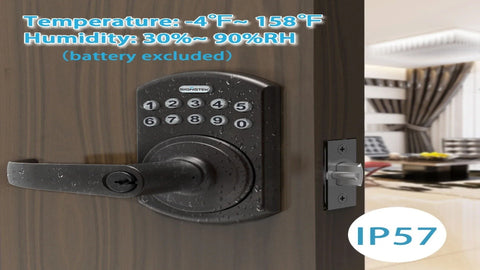 If your house is in a traditional style, then this classic PT-R0S00 keypad door lock would fit your house best.
Signstek's PT-R0S00 Keypad Door Lock has attracted countless customers of its streamlined design, classic colors, and massive power.
IP57 waterproof: it works well in temperatures -4°F to 158°F, and humidity from 30% to 90%RH.
We have tested that Signstek's PT-R0S00 electronic door lock can work over 2000000 times, durable for many years.
Signstek's ST-668 Plus Touchscreen Keypad Door Handle with Lock Key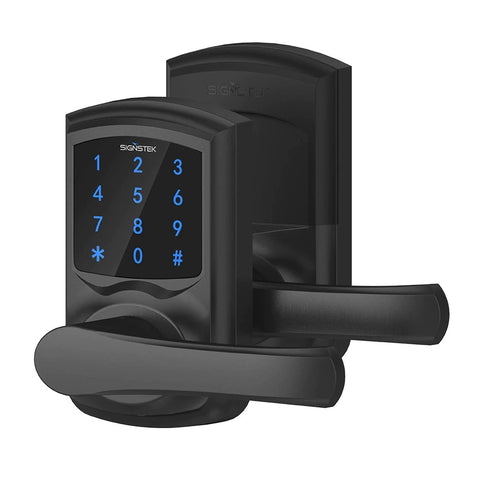 You would love this touchscreen door lock if you prefer a modern mental look. Signstek's ST-668 Plus keypad door lock not only meets your basic needs but has an emergency keyhole.
Once you forget all the codes, just remove the handle and insert the emergency key to turn it. And then you are able to reset your lock from the inside.