How to Build a Sliding Barn Door?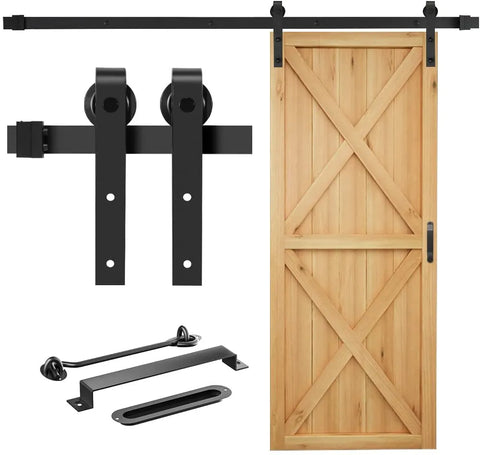 Sliding barn door is widely reviewed and highly praised. Not only does the barn door help you save space and money, but it is the easiest way to design and make a special door for your home by DIY. 
In this blog, we're going to help you get ready for the construction of a sliding barn door and how to style a barn door.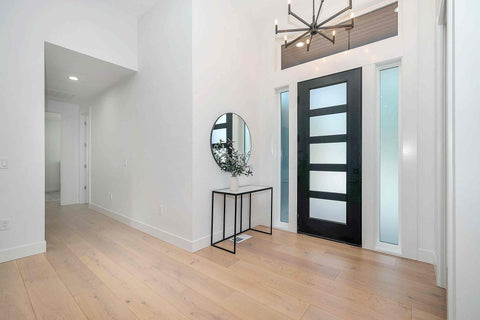 How to build a barn door?
Building a barn door is as easy as 1, 2, 3. Choose a favorite trapdoor, then select a sliding barn door hardware kit of good quality. The last step is to install your barn door, according to the instructions of the sliding barn door hardware.
While a low budget can be the main reason why people choose to buy a barn door, an excellent quality barn door hardware set is imperative.
It's the sliding barn door hardware that supports the door. Without good hardware, your sliding barn door might fall someday. How dangerous it is! Signstek's sliding barn door hardware lit can support door weight up to 260lb and costs no more than $55. There's no need to worry about your budget. In addition, our barn door hardware comes with every screw you will need for installation.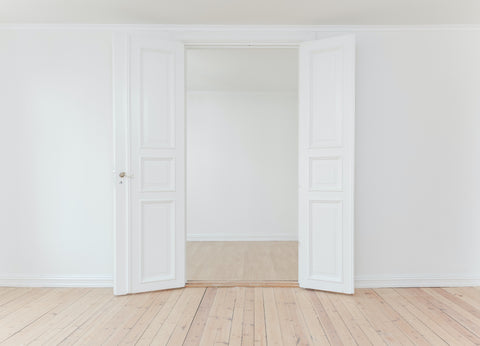 Common styles of barn door
One of the most important factors of decoration is style. All the items in your home have an impact on your home style, including the sliding barn door.
Taking colors as an example, cool tone colors make you feel fresh and calm, while the warm tone colors suit winter by warming people up and keeping you active.
When styling your sliding barn door, you should make sure that it can blend perfectly into your room, making your decoration even better.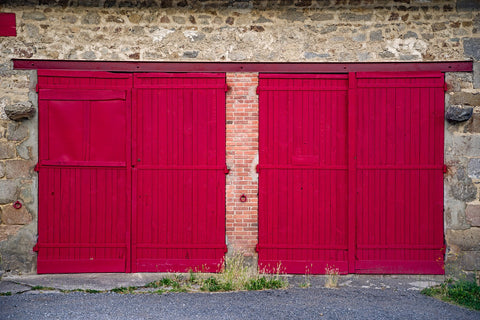 Rustic/farmhouse style barn door
Consistent with the literal meaning, barn doors were first used in barns. As barns are used for storage, people used to attach more importance to the function. Most sliding barn doors were rustic.
This kind of sliding barn door tends to be wider than others. It remains the original color of the wood, with no painting. If you prefer that color or don't want to buy a finished door that is more expensive than planks, it's a great option to design a rustic sliding barn door.
Colorful barn door
If you are good at drawing and painting, DIY a colorful door to your well-designed home. You can get the most out of your own ideas. Drawing your favorite picture or graffiti on your barn door will add some glamour.
Closet barn door
Closet barn door in your bedroom adds more character to your room. It takes almost no place and is ideal for small bedrooms. But you have to make sure the wall is wide enough to open the barn door completely.
Most barn doors are used for space that needs privacy, but for a closet barn door, you can add windows on your door to stand apart.
Lightweight sliding barn door
Lightweight sliding barn doors, completely different from others, are more a screen than a door. They use fabric instead of wood doors to separate spaces. Picking your own fabric allows you to customize your door.