Simplified DIY Guide: How to attach legs to a table?
One of the easiest ways to spruce up your old desktop is to give it a new set of legs.
Signstek has legs of various lengths and sizes to suit your many needs, so this method can be applied to almost any old desktop.
It seems like you need to be a skilled carpenter to accomplish this task.
But with the right materials and a few simple tools, you can quickly and easily install the legs. It's not as complicated and requires no advanced experience as you might think.
Types of table legs
Wood and metal are the two main materials used to make tables.
Both materials are useful, but have different strengths and weaknesses, which we will discuss below.
Wooden legs
The wooden leg is a classic table leg, which has a long history and can be used in a variety of unique table designs, and ultimately presents a classic table aesthetic.
The disadvantages are that wooden legs can be difficult to install, and without carpentry experience, metal mounts are often not secured using threaded inserts, mounting blocks, or splints.
You'll need some carpentry skills to hold the legs in place.
Metal legs
Metal legs can be easily connected to different tables with metal fittings.
The advantage is that you don't need advanced experience to install these legs.
In addition, Signstek all Metal Legs also come with a table stand kit that gives you all the supplies you need to easily build and attach your table legs, bringing a modern industrial look to your table design.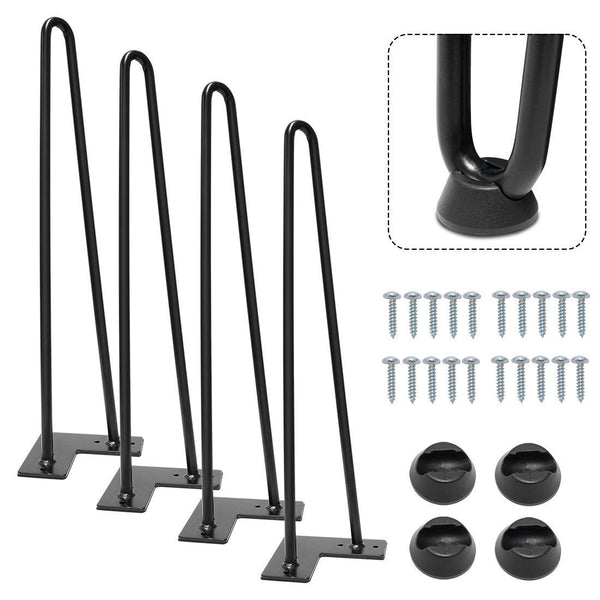 The downside of metal legs is that they can sometimes scratch the floor if they are not properly grounded.
But don't worry if you buy Signstek's metal legs, because each of our metal legs will basically come with the same number of leg protectors as the table legs to protect your floor from scratches.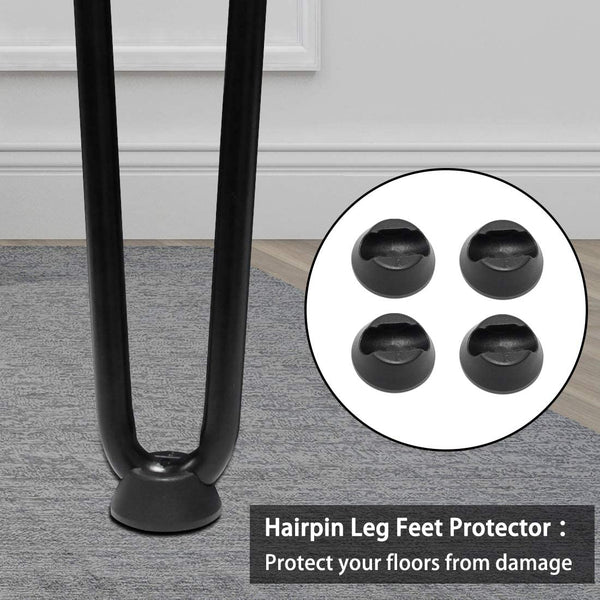 How to attach legs to a table: Take Signstek's metal legs as an example
Signstek's metal legs come with mounting plates, and each plate has pre-drilled holes in advance, making it easy to install.
1. If you want to use this table for eating or working, it's best to invest in 28-inch legs to make the table 30 inches high.
SIGNSTEK also comes in sizes 19, 16, 12, 8, and 6 inches if you want to make it into a chair, coffee table, and nightstand.
2. For screws, never buy wood screws to insert directly into your desk.
Because wood expands and contracts with the season, wet air causes it to expand and dry air causes it to contract.
SIGNSTEK comes with enough metal screws for each leg, so you don't need to buy them separately.
3. For a dining table, mark your leg insert position 16 to 20 inches from the end of the table so that someone sitting at the end can stretch freely.
4. Mark all mounting holes with the legs in place and drill holes for mounting brackets.
SIGNSTEK has done this step for you in advance. All table legs have their own mounting bracket, and there are pre-drilled holes on the mounting bracket, so you don't need to mark the position.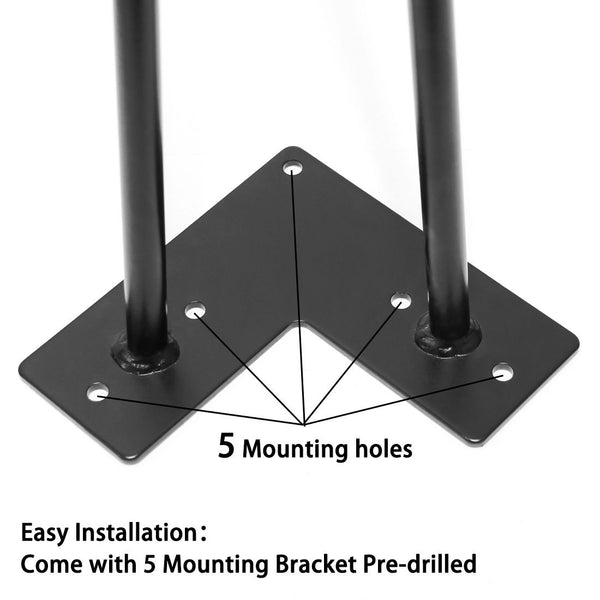 5. Use a screwdriver to connect the table legs to the table. Be careful not to tighten them too much, just snug.